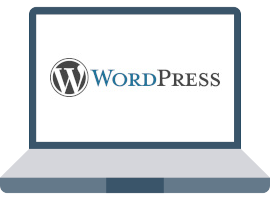 WordPress represents 1 in 3 websites, it is the most popular CMS in the world! !
Have you always wanted to put your own website online but don't know where to start ?
Or maybe you have a WordPress website and although it's managed by someone else you'd like to know a bit more just in case ?
Ready to start the initiation ?
WAMP, LAMP or MAMP: installation and creation of your site on your computer before putting it online
Management console: overview and essential settings
What is possible with WordPress … and what is not!
What is a theme?
How do I add a theme?
How to customize a theme?
Which theme to choose?
Image management: which file format to use? why? optimisation?
Standard theme vs Page Builder and Theme Builder (Divi, Elementor)
Children's theme: when to use it? why?
Security, the basics: .htaccess file – readme files – permissions – anti-malware, firewall – anti-spam
Caching: why? how?
MySQL database: why? how to create a DB for your website/blog?
Backing up your website/blog: manual vs. plugin vs. host
Hosting your website/blog : VPS? Dedicated? Shared? Cloud? Why do you want to do this?
TCP/IP network concepts: what is an IPv4 address? IPv6 ? – Dynamic IP vs fixed IP – Private IP vs public IP
FTP (SFTP) client: why? how?
The basics of DNS for your website: what is a DNS zone? – records : A (AAAA), CNAME and redirection
The certificate vs TLS (SSL): why? how?
No price, no prerequisites, no duration :