Basics of cybersecurity and anonymity on the Internet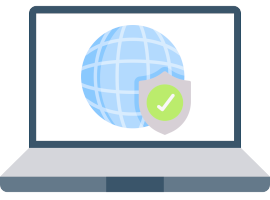 You don't want to be followed, tracked on the web anymore ?
Do you want to escape advertising and digital marketing in general ?
Do you want to understand the basics of cyber security and (re)take control of your personal data ?
It is possible !
The GDPR : protecting your data by law
Appropriate vs. inappropriate behaviour
Cyber insurance : why ? limits ?
Computer, smartphone and tablet : good practices – good settings – limits
The different methods by which you are identified on the web
Browsers : Chrome, Edge, Firefox and others – good practices – good settings – cookies
Search engines : what alternatives to Google are there to avoid tracking
Encryption (TLS and SSL) of websites and e-mail : why ? how ? limitations ?
My personal data on the web: how can I check it ?
Phishing : what is it ? How to avoid the main traps ?
Public WiFi vs. 4G/5G : danger of public WiFi ? which technology to use? when? limits ?
VPN : what is it ? why? how ? limits ?
Viruses, malware, bot, trojan: differences ? how to protect yourself ? risks ? limits ?
Antivirus : differences ? which one to choose ? on what criteria ?
Passwords : how to manage and protect them ? how complex ? 2FA? why ?
Social networks : what to do ?
IoT : the future challenge for anonymisation and data protection
The specific case of TOR : the stealthy browser "by design
The specific case of the TAILS OS : the stealthy Linux distribution "by design
No price, no prerequisites, no duration :